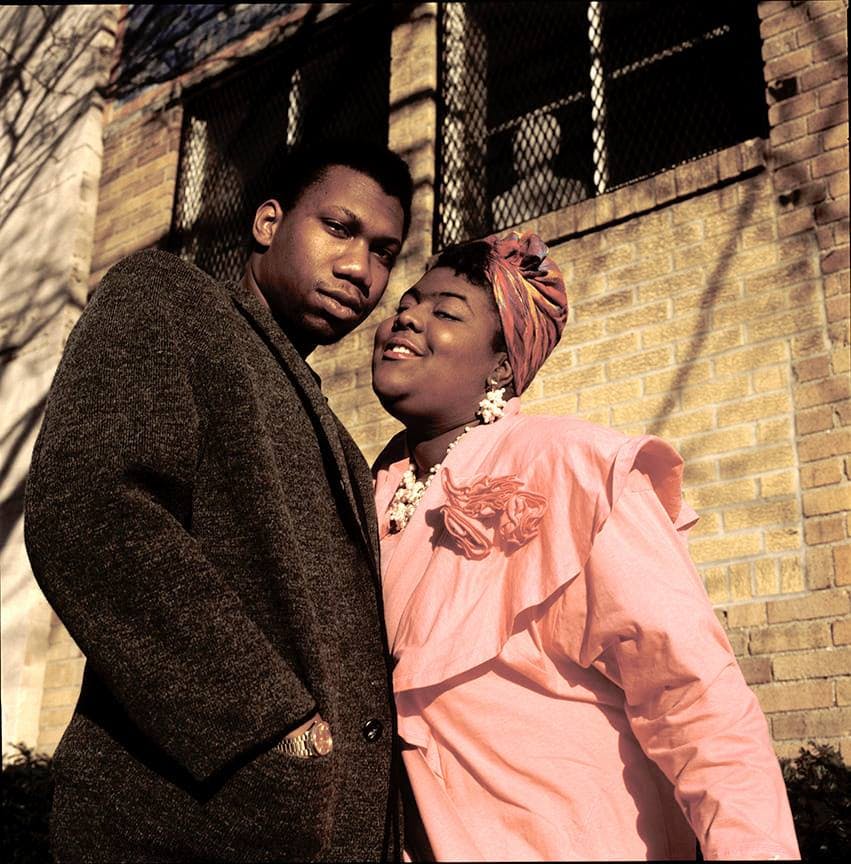 Kris Parker and Ramona Scott met around the same time Kris had met Scott Sterling, when Parker was living in the Franklin Armory Men's Shelter where Sterling worked as a social worker. KRS-One would show up at parties where Scott La Rock was DJing and Scott worked at the clubs. KRS and Ramona became an item, and he soon moved out of the shelter and in with Scott and her family. "Just to give you a picture of what that was like, she, her sister, Pam, and her mother lived in a very small apartment," he recalled in 1990. "It was all they could afford. After the whole family knew my position in life, they said, 'Well, why don't you come and stay with us?' And I was—the way I was raised, I mean, a man in a house with three women—I said, "I'll come when I get a job; I'll come when I have something to offer.'"
KRS and Scott were serious about Hip-Hop, and Ramona was serious about supporting Boogie Down Productions.
"We had a family meeting one night, and they were asking me, 'Well, what is it you want to do? What is it you're going to do with your life?'" he explained. "I said, 'Well, I'm going to be the number-one rap artist out there. Period. However I get there is how I'm going to get there, but I will be there eventually. I am looking to settle down.' Then they looked at each other, but there was a belief. There was a faith. I'm in her house."
Boogie Down Productions exploded, and Miss Melodie was right there. As KRS reconfigured the B.D.P. banner, she became an integral part of how the crew moved forward, and memorably contributed to what would be a landmark moment for Hip-Hop and the Stop The Violence Movement.