Darius and Sharon have reached the Nigerian restaurant, and Darius cozies up with the owner, Mimi, who connects him over this Nigerian heritage (he's Ijwa but his hair is so "Igbo"). Sharon is impressed with the food (especially the jollof except for the goat) and vibe, and says as much, commenting on the "growth potential" before asking Darius what "Naija" means, and attempting to Shazam the Nigerian music playing. Uh-oh.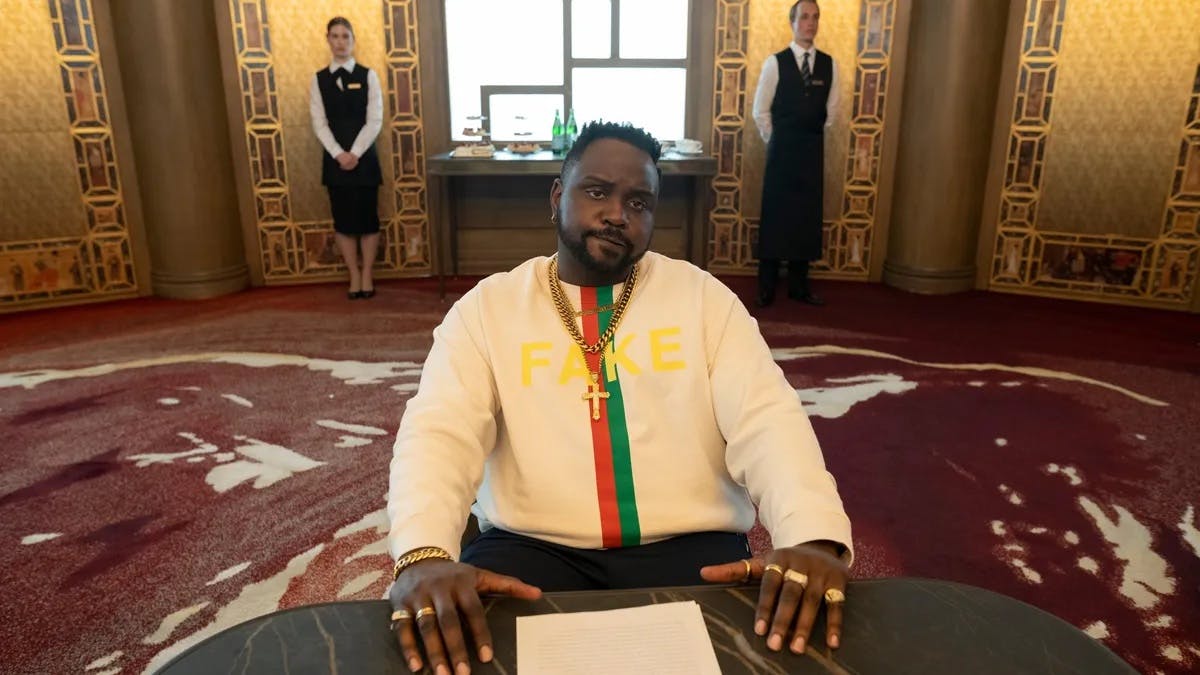 After the press conference, Al is meeting with the diversity advisor committee, and when he's asked what he wants, shares the idea that Earn put in his head about using their platform to build a campaign that will help Black entrepreneurs. Everyone else though, not so much. Black adjacent DeMarco mostly wants business class tickets to Mauritius, the new off-white Nikes. Another lady wants 1,000 copies of her book to be purchased  to help with sensitivity training. Khalil, who's still rocking his airplane life preserver, wants tickets to the new Black Panther 2 premiere (this Black Panther 2 thread they're weaving through the episodes this season is funny). Al chastises them for being self-centered, and tells them the streets don't trust them. He shoots them the idea that Earn put into his head about helping out Black entrepreneurs, calling it the ReInvest In Your Hood Campaign. After some bickering between Khalil and Black adjacent DeMarco, Al says the money should be run through Khalil's Open Arms charity. The social activist crew tells him to send his idea to Marchello since he's so passionate about it, and Al seems genuinely excited, recording his "Reinvest in Your Hood" message on his phone as soon as he leaves.  
We see Earn leaving a meeting at a hotel, where he unexpectedly bumps into Van! Earn is pretty pissed off though, it's been weeks, he had no idea where she was, and the only response he'd received from her was the thumbs up emoji from last episode. "Where have you been?" he asks, telling her their parents and she can't just fall off the map like that. Van tells him that they're busy working, it's not that big of a deal, and she's been doing her own thing, like shopping, and holds up a new wig she's just bought. Earn says he called her mom, and what if she got kidnapped? Van looks touched but their moment is interrupted with a blonde white lady storms up, loudly declaring, "I know what you did!" She claims Van stole the wig and proceeds to try to literally hold Van there, shouting that she's making a citizen's arrest. The hotel manager hustles up and tells the lady to leave or he's calling the police. Earn takes advantage of the situation and gets them a free room, even though he wasn't even staying at the hotel, after claiming Van is his fiance.