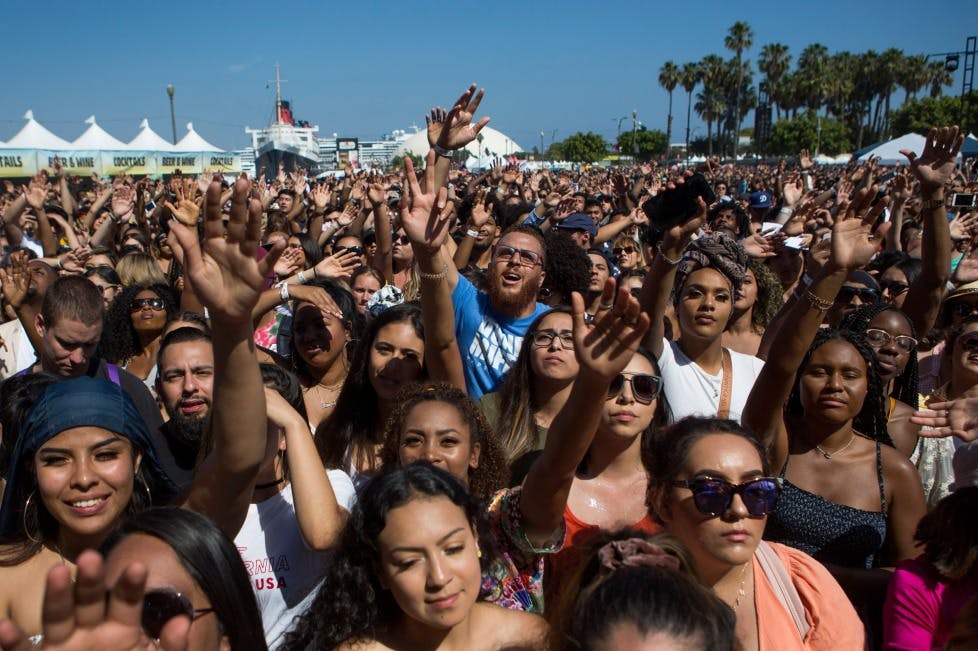 The 2022 Smokin Grooves Festival descended upon Los Angeles this weekend and some of the most legendary names in Hip-Hop, R&B, soul and jazz took the stage. At Los Angeles State Historic Park, luminaries such as Nas, Erykah Badu, Kamasi Washington, Angie Stone and Talib Kweli rocked the crowd as festival season is officially underway.
Bad weather (and bad scheduling) seemed to cause hiccups throughout the day, but the show was still a great experience for those who attended.
Smokin Grooves was pioneering in bringing hip-hop to masses upon its debut in 1996, but the original festival only lasted three years. There was a brief return in 2002 for a shorter version of the festival before it was revived in Long Beach in 2018 and 2019 before moving to its new home at the State Historic Park.
You can check out some pics from Smokin Grooves 2022 below: