The first album from The LOX, a hardcore trio of emcees from Yonkers, N.Y., is often thought of as an example of how the industry can mis-market and misrepresent a talented act. Released on Jan. 13, 1998 at the height of the polarizing "Shiny Suit Era," the group's debut bears all the hallmarks of the Jiggy late 90s; lots of flossing, radio ready-hooks, pop samples and mafioso flirtations. The LOX would famously balk at this early image and sound, battling their way off of the chart-topping Bad Boy Records for the upstart Ruff Ryders camp, a label built on a street-oriented approach that would eventually help slam the door on Bad Boy's reign. 
But their dramatic label exit shouldn't obscure the fact that this has always been one helluva opening shot. Originally known as the "The Warlocks," the trio of Jadakiss, Styles P and Sheek Louch embraced a name change in 1995, after they landed a record deal with Sean "Puffy" Combs and his then red-hot Bad Boy Records label.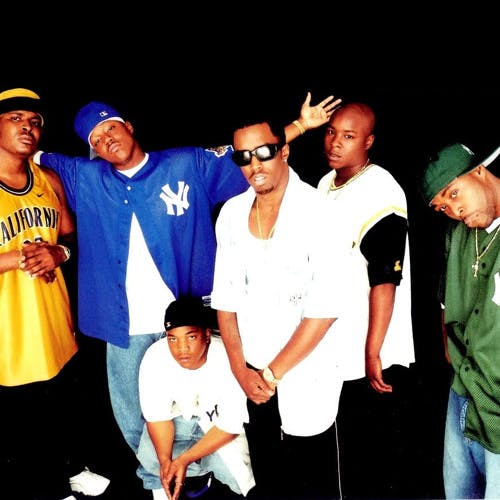 "At that time he was like MJ in his prime," Jada recalled last year. "So it was like, everything he said was golden so we was young hungry whippersnappers coming from Yonkers. He knew a lot about marketing and said 'Warlocks' wasn't marketable and 'LOX' was more marketable."
And in the run-up to their debut album, The LOX had enjoyed some enviable, high profile successes. They'd made an appearance on The Notorious B.I.G.'s blockbuster double album Life After Death; helped pay homage to the fallen legend after his March 1997 murder on the tribute single "We'll Always Love Big Poppa;" guested on Ma$e's hit posse cut "24 Hrs To Live;' and, perhaps most notably, been prominently featured on Puff's smash "It's All About the Benjamins." And in fall of 1997, they'd dropped their own hit single "Money, Power & Respect," with Lil Kim and DMX. 
But it was a couple of other tracks that first indicated that the musical marriage between The LOX and Bad Boy would sometimes be uneasy. They'd guested on the hit remix of Mariah Carey's "Honey" in 1997; and the first official single from The LOX was the awkward "If You Think I'm Jiggy" The latter was a slinky radio smash carried by a sample of The World Famous Supreme Team's "Hey D.J.;" the latter a bit of typical Bad Boy fluff, a fairly uninspired interpolation of Rod Stewart's disco hit "Do Ya Think I'm Sexy?" It was the label formula that had worked so well for Ma$e's Harlem World and Puffy's own No Way Out; but it wasn't as neat a fit for The LOX, with their street sound and sensibilities.