The D.O.C. is characteristically modest when discussing how the highly-anticipated documentary about his life and legacy came together. It's early June and the Tribeca Film Festival is in full swing. The Dallas-born rapper is centerstage at this year's festival; as his story is being told via a new documentary, The D.O.C. The story of the man's personal, professional and spiritual sojourn to a place of wholeness and wellness, it's a look at a figure that is one of the rap game's most respected.
"I had to go through this journey," D.O.C. says. He has the wisdom of a man who has measured life's ups and downs into a ever-changing spiritual balancing act. He speaks about his life's purpose and the divinity he believes informs that purpose. Everything that he's done up to this point is just preamble to his greatest self, and he wants to be spiritually ready for that moment. "So that when I do fulfill [my purpose]," he says passionately, "I really mean it."
The artist born Tracy Curry has one of Hip-Hop's most storied and infamous life stories; a pillar for two iconic West Coast rap labels, a career-long cohort for iconic names like Snoop Dogg, Ice Cube and Dr. Dre. His 1989 debut album No One Can Do It Better is one of the most celebrated rap albums of all time, and his promising career was cut short by a tragic car accident that could have taken his life, but wound up leaving him with permanently damaged vocal cords. He co-authored classics for N.W.A., coached a teenaged Snoop Doggy Dogg on the art of songwriting, and remained Dr. Dre's secret weapon across the good doctor's famed stints on Ruthless Records, Death Row Records and Aftermath Entertainment.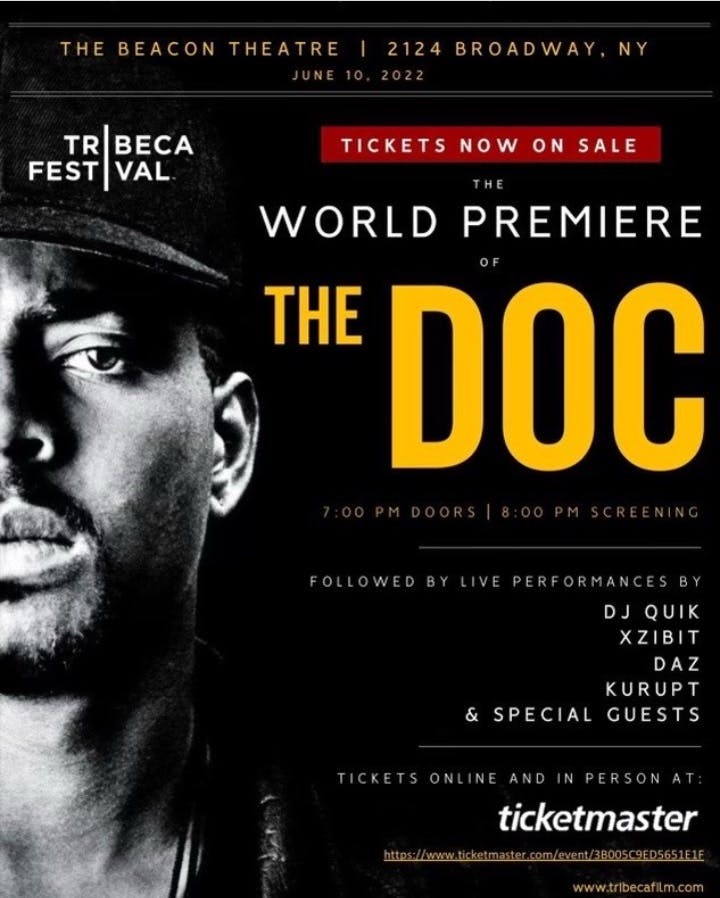 Now, The D.O.C. is back out front and understanding the moment. He has the confident warmth of a man who knows who he is, but who is undoubtedly enjoying the fact that the world is finally getting hip to the game. When he talks about the process of making The D.O.C.; he shows respect and reverence for the teamwork it took to bring the documentary to life.
"All of us, the director, the producer, the editor—all of these guys were really geniuses in their own lane," says The D.O.C. "Just like an N.W.A. record, or a Chronic record, just a bunch of great artists who came together and made something. But after our publicist told me it was go time, I sat back and watched him do it. I can't take credit for any of this because I watched him do it."