Smith was the engine behind that iconic trio's sound — and a host of rap hits from others. He started out as a bassist and formed a band called Orange Krush alongside Trevor Gale and Davy DMX. At the behest of Smith's friend and partner, music promoter Russell Simmons, Orange Krush would play on Smith-produced tracks by Kurtis Blow.
"Larry and Kurtis Blow had the idea of having a band go out and perform with Kurtis, called Orange Krush," engineer Akili Walker told Cuepoint's Robbie Ettelson in 2014. "They were the first Hip-Hop band to back up a rapper. Larry played bass, Davy DMX was on guitar, Trevor Gale was on drums, Bobby Gas on guitar, Rakim's brother Ron Griffin and Kenny Keys on keyboards and Eddie Colon on percussion."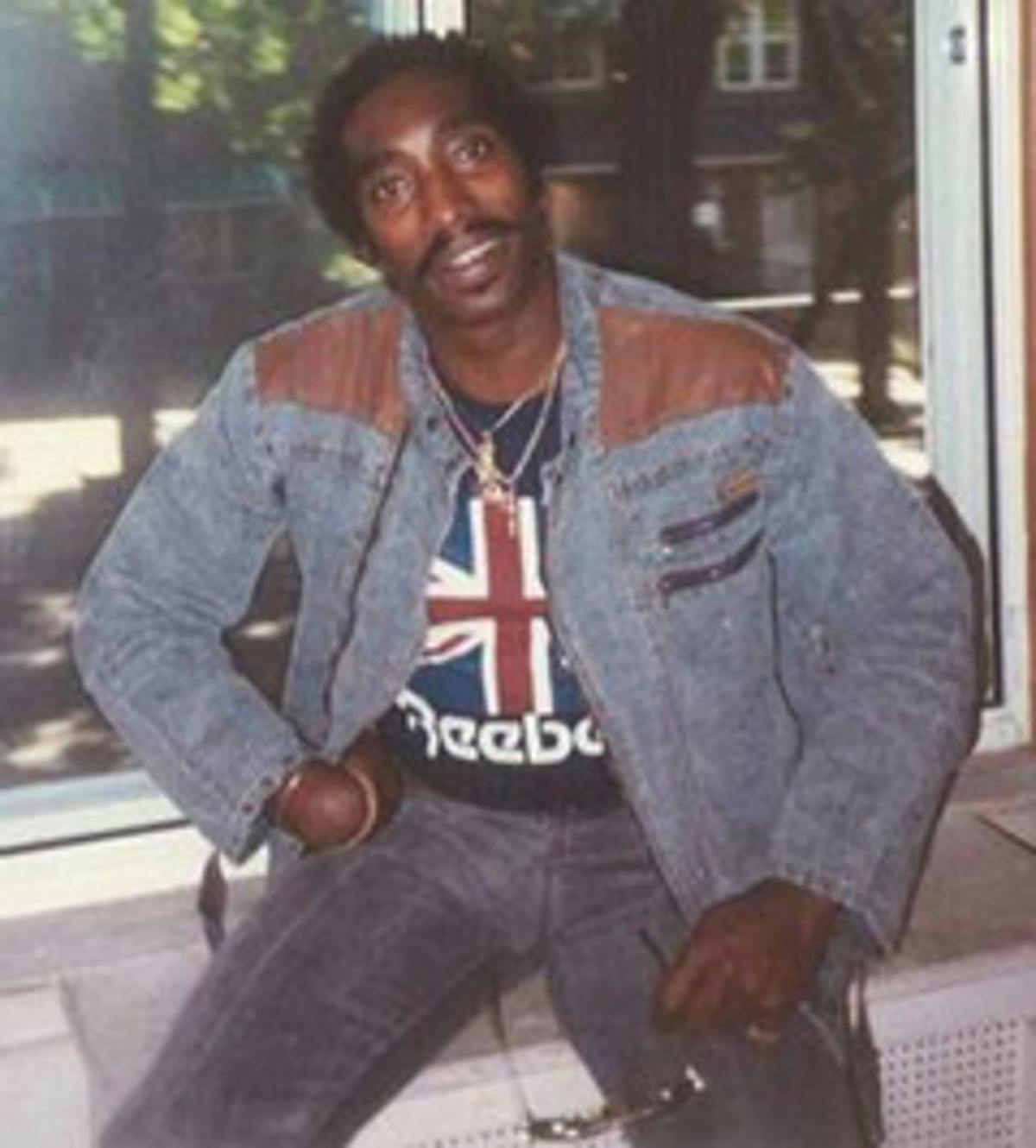 Smith used an Oberheim DMX drum machine to turn Davy DMX's original "Action" drumbeat into a digital mutant of itself, and the skeletal backdrop (dubbed "the Krush Groove" by Smith) became the foundation for Run-D.M.C.'s classic "Sucker M.C.'s" and other famous Run-D.M.C. tracks, like "Together Forever" and "Darryl and Joe."
"'Sucker M.C.'s' was just them and a drum machine," Smith told Brian Coleman in 2006. "If I had had the budget, I would have hired live performers on the whole first Run-D.M.C. album. But we didn't have the money. Russell and I took our money and made those early records any way we could."
Smith's approach gave mid-'80s Hip-Hop a foundation on which to launch the genre into the mainstream. But even with that stripped-down trademark, instrumentalists were still a fixture in his approach. He was a bass player, after all, and he used his own musicianship to propel his hits for others.
"One real quick story," rapper Spyder D told The Halftime Show back in 2014, shortly after Smith's passing. "I was in the studio at Chung King Studios with Russell, Rick Rubin, and Larry. D and Run came in and laid some vocals on a track and then broke out. It was plenty of time in the session. So Larry pulled out his bass and he just started riffing. He said, 'Yo yo let's lay this down.' And that was the hellish bassline that became 'Rock Box.' And I'm sitting there as a young producer mesmerized by the drive."
Smith would go on to helm Whodini's successful mid-'80s albums and hits by the Fat Boys, in addition to Run-D.M.C.'s first two albums, Run-D.M.C. and King of Rock, giving the group a commercial-friendly sound that set them at the forefront of both the stripped-down, trunk-rattling boom bap and crossover-friendly rap rock that become their trademarks.
"This muthafucka made 'Rock Box,' 'It's Like That,' 'Sucker M.C.'s,' 'Freaks Come Out at Night,' 'Five Minutes of Funk,' 'King of Rock,' 'Darryl and Joe'!" Darryl "DMC" McDaniels stated in 2016, rattling off a string of Smith-produced hits. "Larry Smith is one of the greatest producers in Hip-Hop ever that nobody knows about."