It was also through Heavy D that Pete Rock was beginning to make a name. Rock was Heavy D's younger cousin, and he'd teamed with Mt. Vernon emcee Corey "C.L. Smooth" Wise to form a duo. "That's family," Rock told COMPLEX. "That's where I got my start. [Heavy D] is my cousin. This is where it all began, ever since I was nine, ten years old. I've been DJing since I learned how to scratch at seven years old. My cousin Floyd, Hev's older brother [taught me how to scratch]."
By 1991, Rock was emerging as a producer. His work with DJ Eddie F led to remixing projects for the likes of Public Enemy, and Pete Rock & C.L. Smooth landed a record deal with Elektra. They dropped their debut EP All Souled Out in 1991, and set to work on their debut album Mecca & The Soul Brother. Rock would also produce a large portion of Blue Funk, the fourth album from Heavy D & The Boyz. On the album's final track, a young emcee from Brooklyn named Biggie Smalls made his first appearance, alongside established stars like Busta Rhymes and Gang Starr.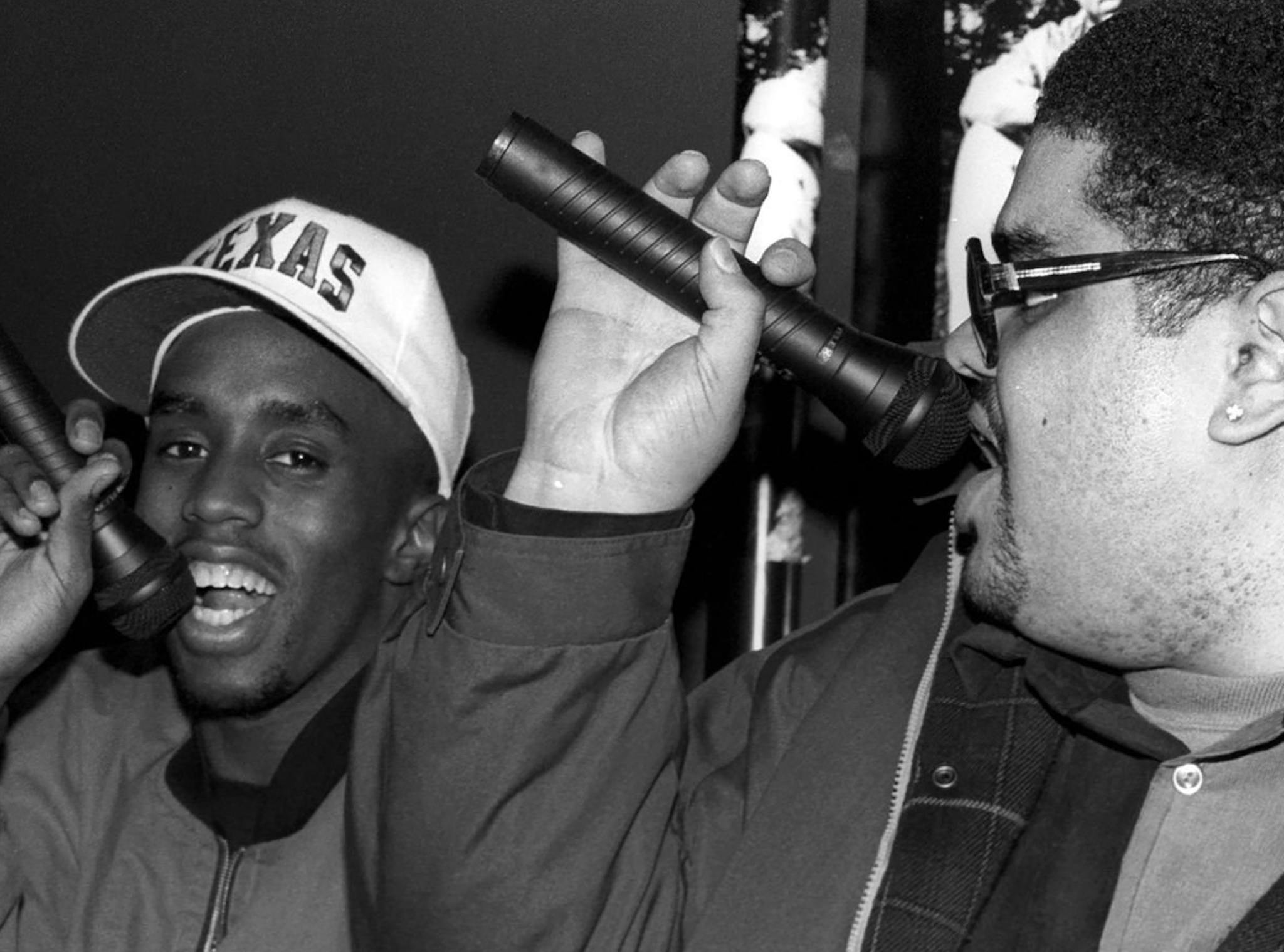 Biggie was the latest prospective signee from Sean Combs (aka "Puffy"), who was now managing Heavy D, and Pete Rock was producing Heavy's latest album. But changes were coming: Puff would be fired from Uptown Records later in 1993. But Combs would land on his feet; launching his own label, Bad Boy Entertainment, and signing a lucrative distribution deal with Clive Davis.
Puff would be prescient enough to take Biggie with him to Bad Boy, and after the release of "Juicy" in the summer of 1994, Bad Boy and Biggie looked like the newest Hip-Hop success story. In a 2004 interview with Wax Poetics, Rock has long claimed that "Juicy," the breakthrough single from The Notorious B.I.G., was largely his creation.
"I did the original version, didn't get credit for it," he said at the time. "They came to my house, heard the beat going on the drum machine, it's the same story. You come downstairs at my crib, you hear music. He heard that shit and the next thing you know it comes out. They had me do a remix, but I tell people, and I will fight it to the end, that I did the original version of that. I'm not mad at anybody, I just want the correct credit."
The controversy surrounding "Juicy" has never been completely resolved, but Rock has said that it's a non-issue.
"When it first happened to me, I was upset about it," he told HipHopDX in 2020. "But then after a while, what I learned about the music business, publishing rights and everything like that, I got over it. It wasn't no big deal after awhile. My thing was working with Biggie more. Why was I not working with him more? He came over to my house and picked out five or six beats. I always thought I was going to get that call like, 'Yo Pete, we ready,' and then he passed."