The debut of the "Triumph" music video was an event. MTV aired Wu-Tang Clan interviews and retrospectives in the days leading up to the vid's release; as fans eagerly anticipated the unified Wu in full flight. Things weren't entirely whole, however; Ol' Dirty Bastard (born Russell Jones) was incarcerated during the making of the video; on Riker's Island for a probation violation. He'd developed a rep for wild antics and was easily the most unpredictable member of the Clan. "I don't like to see wack-ass niggas doin' a show. If they not doin' it right, I'm gonna show 'em how it's done," he told VIBE that September. "I apologize for being like that, but that's me. It's something I'm trying to control," before he added, "I got Indian in me, and you can't give an Indian alcohol. Once Dirty get that shit in his system — that firewater — he get crazy."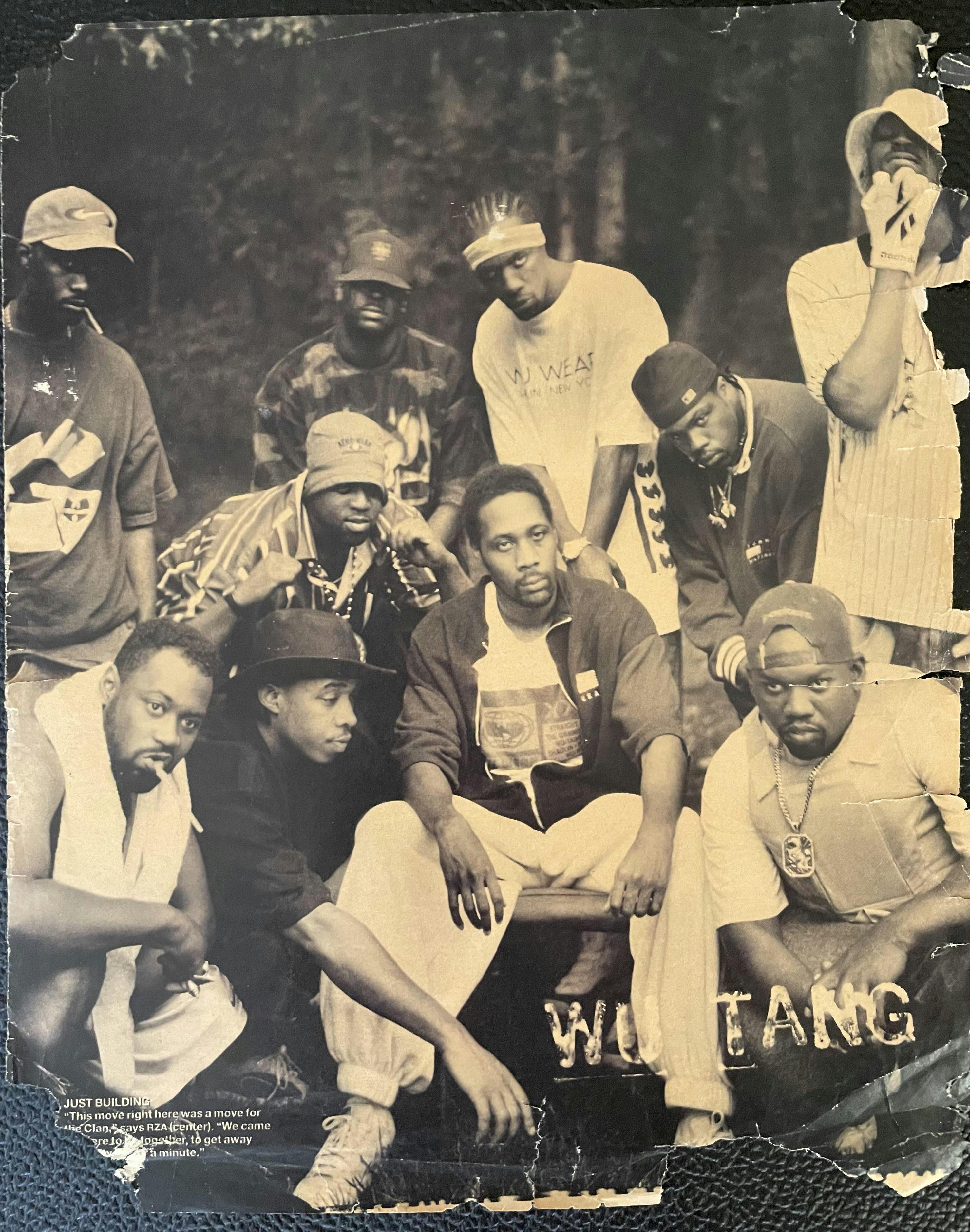 But Wu-Tang Forever would give every emcee room to breathe and time to shine. The sprawling album includes 27 songs and runs a little over 112 minutes; including the scatalogical ODB showcase "Dog Shit." The sound of ...Forever is fuller and more cinematic than Wu-Tang Clan's grimy debut; evidence of the ever-broadening sonic palette RZA showcased the mid-90s solo Wu projects. The dramatic strings of "Heaterz" runs counter to sinister backmasked groove of "Visionz." U-God, who'd been often relegated to the background on Enter the Wu-Tang, steps out as arguably the Clan's most improved member; giving heft to album highlights like "Bells Of War" and the anthemic hit single "It's Yourz." And auxiliary member Cappadonna steps into his spot as the group's 10th member, after missing the Wu's debut because of a jail stint. This was the Clan at its height.
"Most of the time it's like organized confusion, because you got nine members, nine individual thoughts hovering," Inspektah Deck told SPIN in 1997. "Sometimes the beat can be on for three or four days with nobody saying nothing; then all it takes is that one head to go in there and lay that first verse, and then it's smash."
It had all been part of the plan. The group's splintered success had effectively bolstered Wu-Tang Clan both to the fans and across the industry. RZA famously negotiated for the group members to be able to sign as solo artists independent of the group's deal with Loud Records. It was an approach that was often likened to what George Clinton had pulled off a generation earlier, getting his P-Funk artists and various offshoots individual deals that enabled him to skirt contractual obligations. As a result of RZA's maneuvering; Method Man was a star for Def Jam; while Rae had shined for RCA, Ol' DIrty's deal was with Elektra and GZA was on Geffen. It was an ingenious way to build an empire.
RZA broke down the mathematics for VIBE months after Wu-Tang Forever was released.
"Let's say Raekwon has a fourteen-percent deal, he gets fourteen points," he explained. "A point is usually worth about seven cents. Estimate seven cents, multiply by fourteen if he's getting fourteen points, and that's ninety-eight cents. Maybe one dollar to $1.03. So, say Raekwon sells eight hundred thousand records, that's eight hundred thousand dollars. Like, Meth might have a fifteen-point deal. Wu-Tang Clan might have a seventeen-point deal. And it escalates. If you go gold, you get another point. You go platinum, you get another point. I got a deal right now with Gee Street. My shit is eighteen points. That's A-artist status."