Pete Rock was the son of Jamaicans who'd emigrated to the Bronx in the 1960s; with young Pete moving to Westchester County as a kid. His father's love of music would turn Peter into a fiend for delicious vinyl. "I got a lot of stuff for Mecca and the Soul Brother [from there]," Rock said in 2013 of his dad's records. "I used a lot of his jazz stuff. He had Kool & the Gang 45s. Mounds of 45s, which are mine now. Rest In Peace. He had everything. Jazz, rock, soul, and especially reggae, because we're Jamaican."
Those records sowed the seeds for Pete Rock & C.L. Smooth, aka The Chocolate Boy Wonder and Caramel King. Coming out of Mt. Vernon, N.Y. in the early 1990s, Peter Philips and Corey Penn were set for a major breakout in the spring of 1992. Pete was the cousin of rap superstar Heavy D, and it was through Heavy D and DJ Eddie F of The Boyz that Pete Rock & C.L. Smooth made their first steps in the industry. Pete Rock & C.L. Smooth debuted in 1991 with their 6-track EP All Souled Out, a stellar extended player that showcased their laid-back rhyme style and Pete's penchant for soul-sampling beats. That EP featured their debut single "The Creator," and announced them as upstarts. But by the time they got around to recording their debut full-length, Pete Rock and C.L. Smooth had grown tremendously.
"We've taken it from nothing and made it into something," C.L. would explain to the Source in 1992. "We went from pause button to 4-track, to 8-track, to 24-track, to 48-track. The thing that makes us so compatible is both of our skills grew together. His beats have made me a better rap artist, and my raps have made him a better producer. It's great that we have family in the business already such as [Grand] Puba and Heavy D, they really sat back and let us develop. We basically helped ourselves, but Eddie F did point us towards the right direction."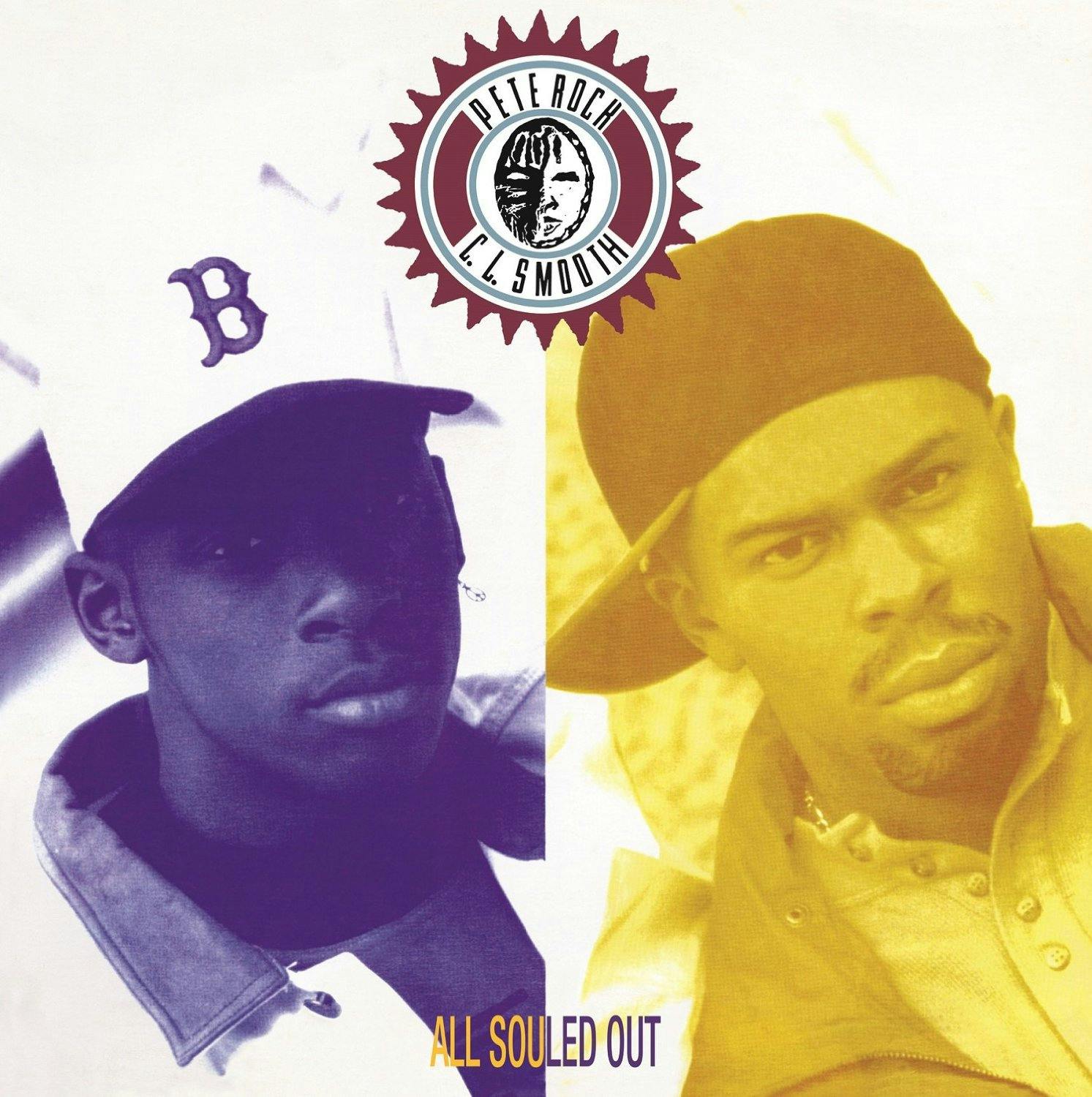 For anyone who hadn't caught on to them after their EP All Souled Out, Pete Rock & C.L. Smooth would put the world on notice with their debut studio album. Rock's gift for soul samples and C.L.'s laid-back lyricism were the perfect marriage, and the duo from Mt. Vernon set a new standard for classic East Coast Hip-Hop. Throughout 1991, Pete Rock was making his name on tracks by stars like Brand Nubian, Kid 'n Play and Main Source; and Pete Rock & C.L. Smooth made a noteworthy appearance on the famous Heavy D & The Boyz posse cut "Don't Curse" in late 1991, alongside Big Daddy Kane, Q-Tip and Kool G Rap.
In an era of undeniable crate-diggers like DJ Premier, Large Professor, Diamond D, and Q-Tip, Pete Rock's ear still managed to stand out from the crowd. Mecca and The Soul Brother features Rock drifting through sublime tracks from artists as disparate as Connie Mitchell and Sister Nancy; Ernie Hines and Les McCann; Talking Heads and Cannonball Adderley. His father's records had gifted young Peter with exquisite taste, and his productions gave C.L. Smooth a lush tapestry on which to paint his direct, thoughtful rhymes.
C.L.'s technique was strong but not showy; his wordplay drifting from introspection to topical throughout the duo's debut album.
"I think it was just self-expression. Art," C.L. said in 2017. "I think art can bring you into a lot of peaks and valleys. Where water will go, water will stay. That's how you explore and adventure into politics, innuendo, living life, how you live, your perceptions of it. This was just one stance that we liked to take in our platform of making music. When your voice is heard you want it to say something that has substance."
His rhymes are front-and-center, and helped push singles like "Lots Of Lovin'" across the airwaves; giving Mecca and The Soul Brother some of the early 1990s most beloved tracks. On the classic track, C.L. gets romantic as he salutes the object of his affection while also honoring Black womanhood.