Things begin with Uncle Phil talking to Will about his relationship with Lisa, asking him to take a step back from her since her dad is now his competitor in the election. Lisa's dad simultaneously talked to her about her relationship with Will on her way to school, asking her to stay away from him as well. Both Lisa and Will agreed, but are now secretly dating on the low. 
Over at the influencer house, Hillary learned that Kylo posted footage of her without her approval and she felt like it was oversexualized. One of her housemates let her know that anything filmed in the house is fair game for Kylo to use and Hillary is left in shock and embarrassed.
Meanwhile, Aunt Viv and Uncle Phil aren't on the same page for Phil's D.A run after his campaign manager revealed that they needed more money from their personal account, and Viv denies the request, but they already moved the money and she goes off on Phil for it. 
Carlton is still having troubles with Lacrosse, and one of his teammates, Connor, called him out for not playing well. The coach suggested Carlton get some extra work in with the scrimmage team, and Connor made a racist comment toward the rest of the team saying, "at least they can't take one sport away from us." During the next play, Carlton tackled Connor and broke his wrist and now the whole team is mad at him. 
Carlton confided in Will about what had happened, and Will gave him an idea to turn things around. He planned a party at the house to keep people on Carlton's side, but Carlton's hesitant about how it'll go. Will lets him know they're going to throw the party of the year and save Carlton's reputation. 
Hillary shows her mom the video that Kylo released and asks if her dad can help her get out of her contract. Viv explains that Phil would do anything to save his baby but asks her wouldn't it feel better if she rescued herself for once. Phil came into the living room and asked if everything was okay and Hillary decided to figure things out on her own.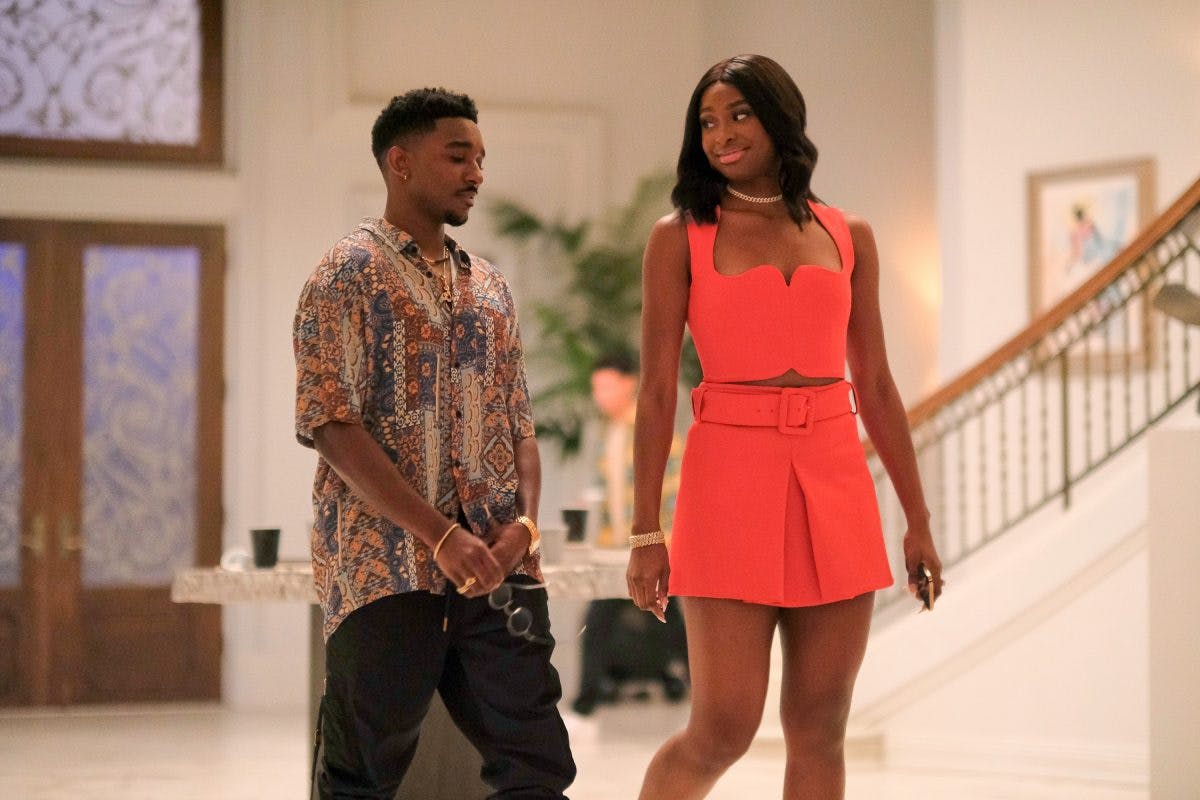 Viv is still pretty upset with Phil about taking money out of their account without discussing it, so she decided to put herself first and headed to an art show in San Diego. Phil tells Geoffrey to get some flowers or plan a nice dinner for when she gets back, but Geoffrey had some news to share with Phil too. Reid, played by Micheal Ealy, was also going to be at this art show, and Georffrey said he was someone they needed to worry about. 
In San Diego, Viv sat down to have a glass of champagne with Reid and he tells her people are really impressed with her and think she'd be a great candidate for the Neeman Artistic Fellowship and she was immediately elated. As they were chatting about the fellowship, to Viv's surprise, Phil walked up and joined them. 
Phil pulled Viv to the side and told her he was there to support her since he didn't like the way they left things, and she's reserved about the situation but is happy he's there. But not for long, as Reid walked up and Phil made things awkward by bringing up Reed's past dating history and Viv is livid all over again.