Tray's abrupt return to West Philadelphia, has left Will with some hard feelings. And now, he's being trolled on social media.But it's not Carlton: its Tray online, calling Will "a snake." And Tray's venom is getting a lot of attention, much to Will's frustration. Uncle Phil has a talk with his nephew, urging him to push forward and refocus, as the family has a big event coming up.
Viv is hosting a fundraiser to raise money for lupus research and honor the memory of her sorority sister and BFF Gayle, and best friend. Things are not going as planned: the caterer cancels, so Viv recruits Hillary to keep the influencer house together. Hillary saves the day, cooking food and
Ashley is struggling with her feelings for Lucia. Romario and Lucia are at the event, mostly hanging out with Ashley, and Ash is trying really hard to impress Lucia. But her showing off misses its intended target, as Romario develops feelings for Ashley and Lucia seems to have a crush on Will. Once Ashley realizes Lucia's crush, she tells the pair that she has to do too much to keep them company and suggests they just go home. Hillary is still trying to help her little sister cope with her hurt feelings, and Ashley makes it clear that she is still uncomfortable with the idea of coming out to everyone.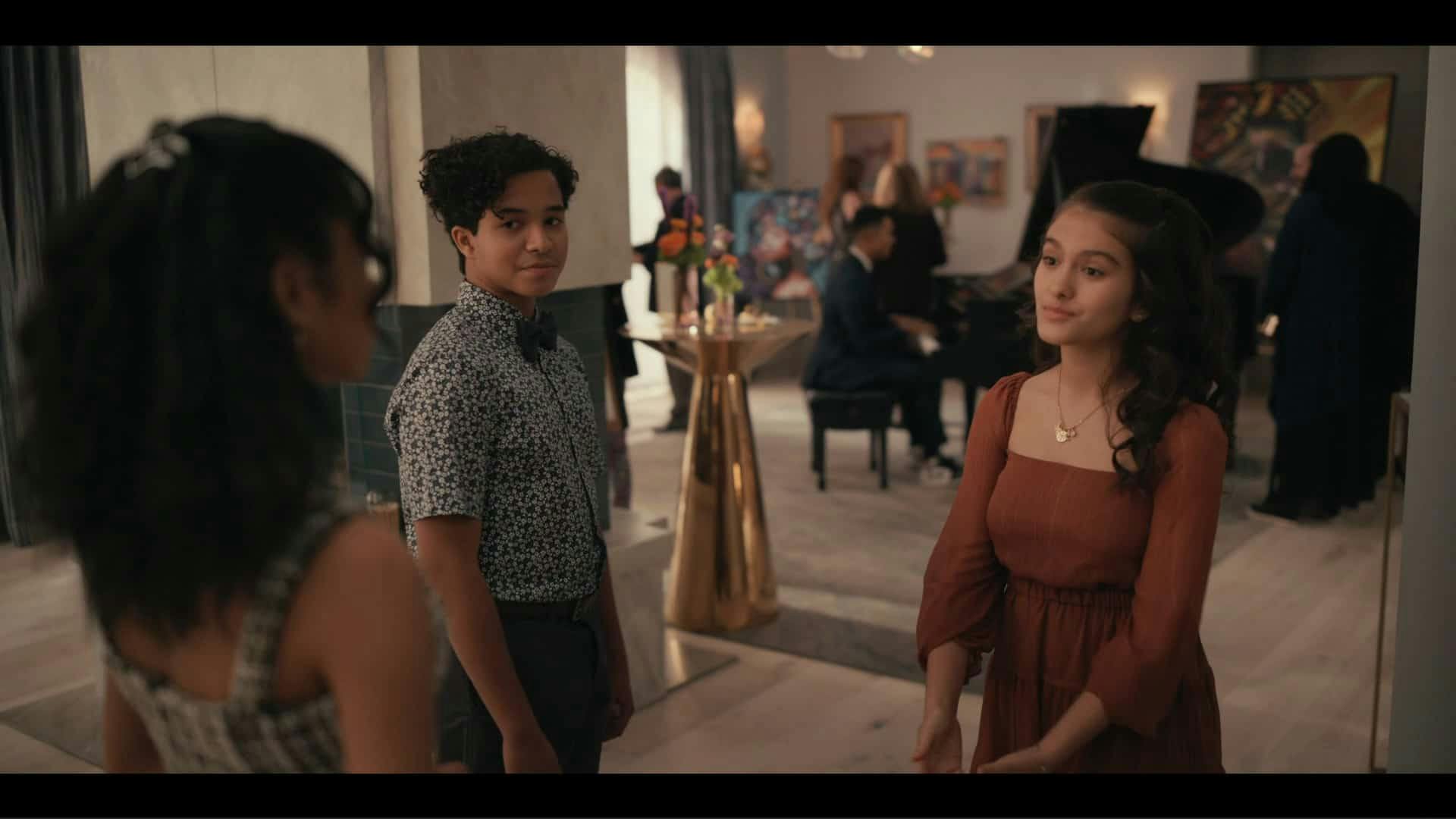 Vivian also is struggling with her return to the art world. Reid comes to the event and that ruffles Phil, who is aware of what Broderick is up to. Phil urges Geoffrey to watch Reid. Phil also loses one of his campaign endorsements, and it's because Fred has joined the race as an opponent.
Reid is lurking around when he comes across Viv's unfinished pieces. Viv is aghast at first, this is quite. a violation; but Reid talks her into a wager: if Vivian puts her unfinished piece up in a silent auction, and it gets to $15,000, he will hire her to work in his gallery. But Viv accepts (with some trepidation.) Uncle Phil shows up to make sure Reid understands the depths of Phil and Vivian's marriage. Message received.
To further Hil's ambitions as a social media influencer, Kylo is pushing Hillary to post more, but with her working so hard for her mom, she doesn't find the time. But she knows that she needs something to go viral so that she can push forward and not have to do the expecting, move back in with her family. So she decides to do a cooking video wearing lingerie.