Before the influencer dinner, Will asked Hillary her opinion about him staying in LA opposed to going back to Philly. She told him to stay but to also do whatever he wants, and not do anything for anyone else. 
Hillary's new influencer roommates arrived and Aunt Viv was surprised at how successful each one of them was. In the meantime, while everyone was eating and enjoying their own conversations, Tray seemingly had too much wine on the low and started to run his mouth to Carlton about why Will was really in Bel Air. He detailed the altercation with Rashaad and how he "had murder in his eyes," but was killed so now they had nothing to worry about.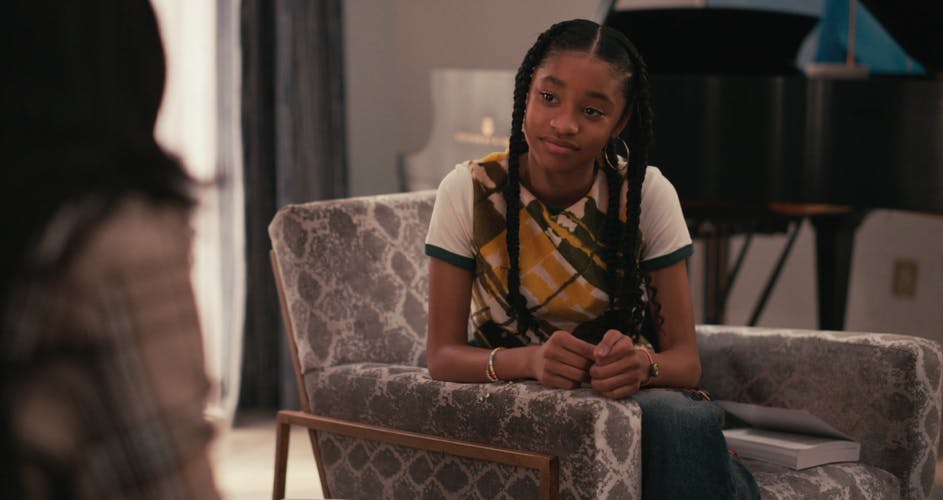 On the other side of the table, Ashley asked one of the new housemates, that identifies as they/them, about sexual fluidity, after she showed signs of having a crush on her friend, Lucia, at the rollerskating rink in episode 4. 
As the dinner party is coming to an end, the housemates pulled a prank on Hillary and her family and things got a little weird, as they scared them with a twerking teddy bear and one of the guys ran through the house naked…
Carlton later approached Uncle Phil in his office about "pulling strings" for Will and Uncle Phil explained that Will made a mistake so he saved him from going to prison for a long time because it benefited his future, but also them as a family. Carlton was livid that his dad broke the law, but gave him his word that he would keep the secret, before storming out and making his way to Will's room. Carlton told Will he knew everything that happened in Philly and Will asked him not to snitch. Carlton made a deal with him that as long as Will stays out of his way and away from Lisa, he'll keep everything confidential. 
The next morning, Uncle Phil, Will and Tray made breakfast together. Carlton came down and said he wouldn't be going with them to the concert later that night, throwing jabs at Will by saying he was meeting up with Lisa instead.